This page is the brochure for your selected program. You can view the provided information for this program on this page and click on the available buttons for additional options.
Internships in London, England
London, United Kingdom
(Outgoing Program)
Featured:
Program Terms:
Summer

Restrictions:
KU applicants only
Program Cost:
Summer

There are currently no active application cycles for this program.
Program Type:
Internship
Housing Options:
Off-campus housing
Study Abroad Program Coordinator:
Kate Gerken
Language of Instruction:
English
Minimum GPA Eligibility:
2.75 GPA
Academic Discipline:
Accounting, Aerospace Engineering, African/African Area Studies, American Studies, Anthropology, Applied Behavioral Science, Arabic, Archaeology, Architectural Engineering, Architecture, Art, Astrobiology, Astronomy, Atmospheric Science, Behavioral Neuroscience, Bioengineering, Biology, Business, Business Administration, Chemical Engineering, Chemistry, Chinese, Civil Engineering, Classics, Communication Studies, Computer Science, Curriculum & Teaching, Dance, Design, Developmental Psychology, East Asian Language & Culture, Economics, Education, Education Leadership & Policy Studies, Electrical Engineering, Engineering, Engineering Management, Engineering Physics, English, Environmental Studies, European Studies, Film & Media Studies, Finance, French, Geography, Geology, German, Germanic Languages & Literatures, Global & International Studies, Health Policy & Management, Health, Sport & Exercise Science, Hindi, History, History of Art, Honors, Human Sexuality, Humanities & Western Civilization, Indigenous Studies, Information Systems, Information Technology, International Business, Italian, Japanese, Jewish Studies, Journalism, Korean, Latin American Studies, Law, Leadership Studies, Liberal Arts & Sciences, Linguistics, Management & Leadership, Marine Science, Marketing, Math, Mechanical Engineering, Museum Studies, Music, Nursing, Open to all majors, Peace & Conflict Studies, Petroleum Engineering, Pharmacy, Philosophy, Physics, Political Science, Portuguese, Psychology, Psychology & Research in Education, Public Administration, Religious Studies, Russian, East European & Eurasian Studies, Slavic Languages & Literatures, Social Work, Sociology, Spanish, Special Education, Speech-Language-Hearing, Strategic Communication, Supply Chain Management, Swedish, Theatre, Urban Planning, Visual Art, Women Studies
Open to Non-KU students:
No
Open to graduate students:
No
Fulfills KU Core Advanced Education Goal 4.2 - Culture and Diversity:
Yes
Program Overview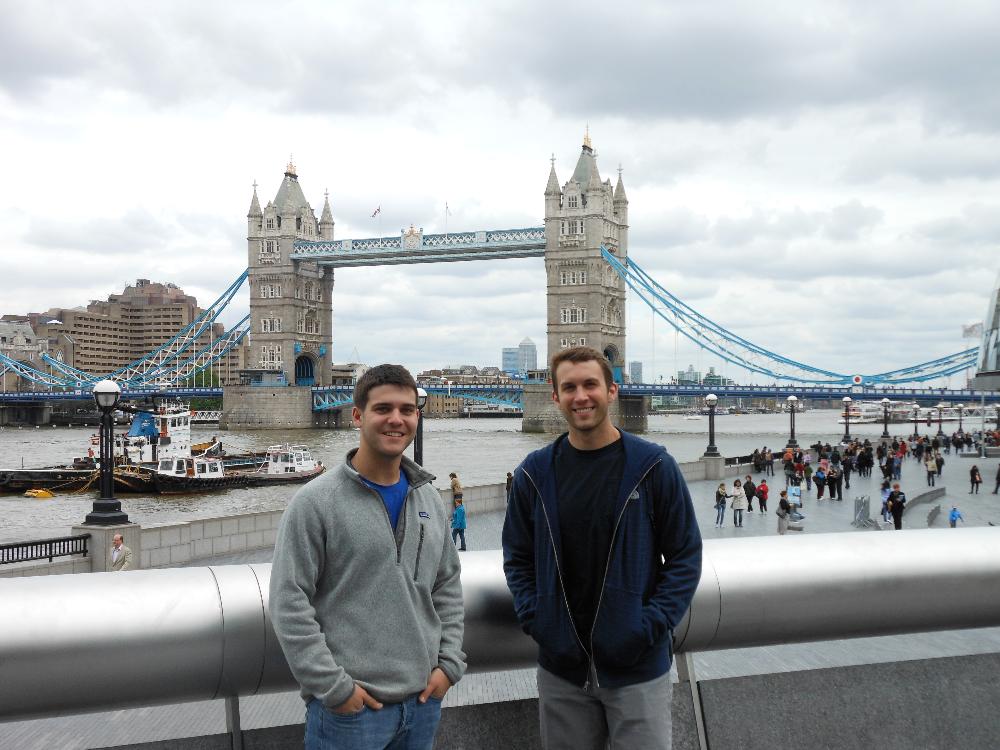 Academic Credit
London
Accommodations
Funding your Study Abroad Program
Eligibility
Application Process
Internship Credit Options
Participation in an international internship allows students to experience the benefits of studying abroad while also gaining real-world professional work experience. Only a small percentage of students study abroad – and even fewer intern abroad - so participation in an internship overseas can give you the professional advantage you need to succeed by giving you in demand global skills. The University of Kansas (KU) has partnered with CAPA, an internship and study abroad program provider, to offer high-quality placements in London, England. The internships, for which you earn academic credit from KU, are unpaid. They are available in a wide-range of fields including the arts, business, communication, economics, journalism, politics, healthcare, social policy, and hospitality. Other fields are available on a more limited basis so if your field is not listed, please inquire with the Office of Study Abroad (OSA).

CAPA strives to place students in internships that directly relate to their course of study, thus ensuring the quality and academic relevance. Placements are based on student skills, interests, and professional goals as well as the project needs and work cycles of internship sponsors. The companies and organizations selected as internship sites are carefully monitored by site visits and student assessment.
Examples of internship placement sites may include:

Arts & Culture

Art galleries, dance companies, film festivals, museums, and theaters

Business

Accounting, consultancies, financial services, hotels and tourism, human resources

Communication

Advertising agencies, marketing agencies, online marketing, public relations agencies

Heathcare & Education

Educational policy organizations, homeless shelters, hospitals, occupational and physical therapy, psychology, refugee information services, rehabilitation clinics, research organizations

Media

Broadcast news (radio and TV), digital media, literary journals, newspapers and magazines, publishers, television production and development

Politics, Law & NGOs

Advocacy groups, criminal and civil law, members of parliament, non-profit organizations, political parties, think tanks
Learn more about the placement process in the London Internship Handbook.
Students will earn academic credit for their internship through the University Career Center (UCC) or their academic department. Your course instructor will be a KU faculty member in the UCC or the academic department from which you receive internship credit. He or she will define the requirements for academic credit (work samples, papers, assignments, etc.). Your internship supervisor will complete an evaluation at the conclusion of the program that will be shared with your course instructor. Upon completion of your internship and submission of all required projects/ papers and the supervisor evaluation, your course instructor will assign a grade for your internship.

Internship course offerings typically have variable credit hours (i.e. 1-5 credits), which means that you can decide how many credits you would like to earn. Please note, however, that the maximum number of internship credits that a student can earn in London is 3 credits due to UK visa regulations.

Due to UK visa requirements, the London program structure differs from that of other internship programs. Students will intern part-time and earn 1-3 credits of KU internship credit while also taking HIST 450 - Analyzing and Exploring the Global City: Modern London, a 3-credit course about the city of London. The course will complement the internship experience and give students greater insight in London's geography, history, and culture. The course will mix classroom work and field trips to sites such as the 2012 Olympic sites, Soho, Whitehall, South Kensington, Spitalfields and Docklands in London's East End to give students the opportunity to experience its varied urban geographies first hand and interact with these sites in an informed and analytical way. The internship itself will be part-time for a 7-week period. Students will work 20 hours per week for a total of 140 contact hours.

*See Internship Credit Options section for specific eligibility requirements by School/Department.
The London Program is 8 weeks in length. Orientation will take place during the first week and will include a welcome reception, a neighborhood walking tour, a half-day city tour, and confirmation interview. Students will also participate in a full-day Saturday excursion to Stonehenge and Bath.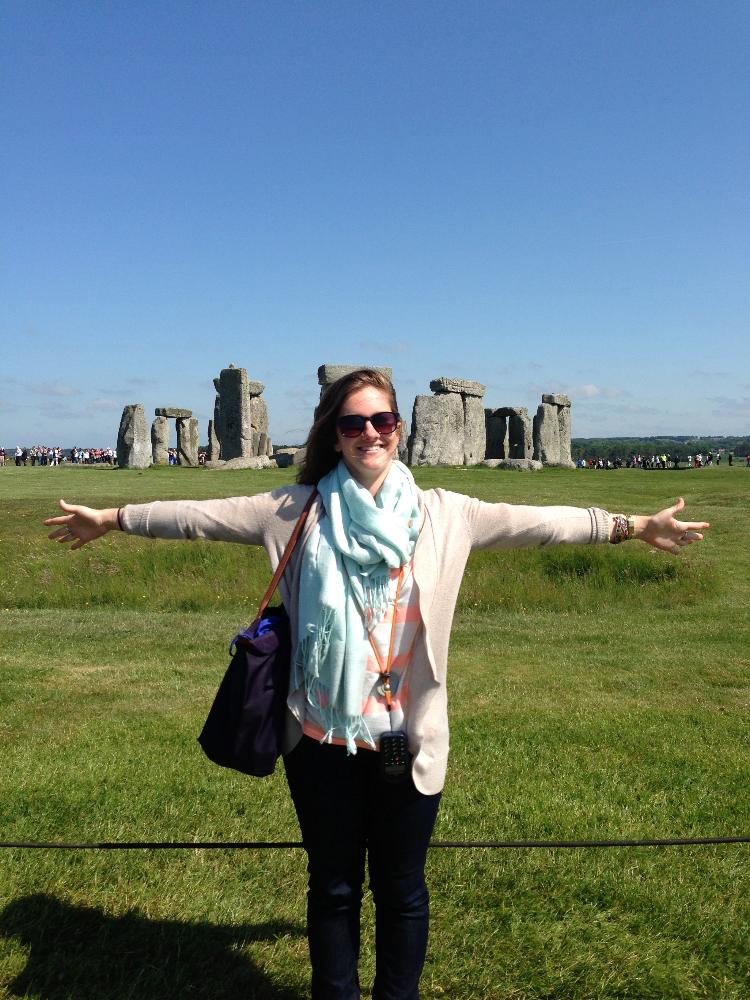 All internship hours and class time will take place Monday-Friday leaving students with the weekends to explore London or travel on their own. The program also includes CAPA's My-Education Program, a rich and varied calendar of free or low-cost optional activities, events, lectures, walking tours, and film showings intended to help students make the most of their time in London.

London is one of the most cosmopolitan cites in the world. Thousands of world cultures mingle with British tradition in this metropolis, creating an air of excitement and sophistication. London is the cultural capital of the United Kingdom and offers endless attractions: art, theatre, music, and plenty of British politics and history. The sheer diversity of London life and culture ensures that internships can be obtained in almost any field.
Students will be housed in apartment s with shared bedrooms. Apartments will include a kitchen, bathroom, television, wireless Internet connection, and weekly cleaning service (all utilities and linens are included). Students will be housed with other students from the program and/or with students from other CAPA programs.
The Office of Study Abroad can do personalized financial aid and scholarship advising for students. Please visit 108 Lippincott Hall or call 785-864-3742 to set up an appointment. KU students who qualify for financial aid in the form of Stafford and/or other loans, Federal Grants, and KU or outside scholarships may apply the aid to the cost of a Study Abroad Program.
KU Study Abroad supplemental scholarships are available to KU degree seeking students. Applications are available online. The scholarship application deadline is March 1 for Summer and Fall and Academic Year programs and October 1 for Spring, Winter Break and Spring Break programs.

For additional scholarship opportunities visit: www.studyabroad.ku.edu/other-scholarship-opportunities
Preference will be given to juniors and seniors advanced in their fields of studies and in good academic standing. A minimum 2.75 GPA is required (exceptions considered with the submission of a GPA petition).
Step 1: Complete KU application by Feb. 25th. Below is a list of the required documents and questionnaires.

a. Statement of Purpose
b. Verification of Minimum GPA Requirement
c. Unofficial Transcript or Advising Report
d. 2 Recommendations - 1 academic and 1 professional
e. Authorization to Release Student Information
f. Student Conduct Verification
g. Internship Plan and Approval Form
h. Financial Aid Questionnaire
i. Passport Information Required Reading
j. CAPA Application Instructions Required Reading

Step 2: Complete CAPA's KU London Internship application by Feb. 25th. See the CAPA Application Instructions in the Required Readings section of your Jayhawks Abroad account for details.
Please Note: International students who are not native speakers of English speakers are required to provide English proficiency exam scores not more than 2 years old as part of the UK visa application process. The two most common tests that international students in the US are able to take are the Pearson and IELTS exams (TOEFL scores are not accepted by the UK Border Agency). These typically cost around $150-200 and require the student to schedule a test in advance at a designated testing area. More information on these tests (and all other accepted English language tests) can be found here. The student must secure at least a B2 level on any qualifying exam. You will receive visa instructions in late March but in order to begin the visa application process, you must have already received your test scores so it is important that you take one of the accepted tests as soon as possible to ensure that you are able to obtain a visa in a timely manner. Please contact CAPA and the Office of Study Abroad right away if you fall into this category.
When seeking credit for an internship, you will first want to check with your academic department to see if a course is available in which you can receive departmental credit. Below is a list of common internship courses that past participants have enrolled in. Please contact the course instructor/departmental contact for more information regarding the course.
Internship Courses

Eligibility

Instructor/Dept. Contact

PRE 575/LA&S 490: Internship Exploration (1-5 credits) *Fulfills KU Core Advanced Education Goal 6.1 - Integration and Creativity (if taken for at least 3 credits).

Offered by the University Career Center, this course is open to students of all levels and majors; therefore, it is perfect for anyone who cannot receive academic credit for an internship through his or her academic department. It is taught online via email and Blackboard so that students can intern anywhere in the world and take the course. Internships must be approved by the course instructor.

Erin Wolfram, University Career Center, 110 Burge Union, 864-3624, ewolfram@ku.edu

ACCT 599: Internship in Accounting (1-3 credits)

Completion of at least two of the following business courses: FIN 310, MGMT 310, MKTG 310, or SCM 310. Internship must be approved by instructor.

Kelvie Krabb, Director of Accounting Internship Program, 864-5109, Kacrabb@ku.edu

BUS 300: Internship in Business (1-3 credit)

Completion of at least 30 hours of college credit.

Completion or currently enrolled in at least one pre-business course (ACCT 200, ACCT 201, DSCI 310, IST 301).

Admission to the School of Business or a Pre-Business student who expects to complete a business major.

Internship must relate to the student's business major or long-term career goals and provide substantial, professional-level experience and be approved by course instructor.


Alicia Green, Career Advisor, Business Career Center, 125 Summerfield Hall, 864-5991, amgreen@ku.edu

COMS 530: Internship in Communication Studies (1-3 credits)

Prior admission to COMS major, completion of 15 hours of COMS credit (not including COMS 130), GPA of 3.0 or above in COMS coursework, and approval from instructor.

Dr. Tom Beisecker, Professor and Internship Coordinator, 102 Bailey Hall, 864-9882, south40@ku.edu

JOUR 507: Practicum in Journalism (1-3 credits)

Prior completion of JOUR 535 (or 560) Message Development or JOUR 415 Multimedia Reporting. All students must register with the Journalism Career Center and placement must be approved by instructor.

Patty Noland, Professor & Internship Coordinator, Journalism Career Center, 210 Stauffer-Flint Hall, 864-7630, pnoland@ku.edu

PSYC 483: Undergraduate Internship in Psychology (1-3 credits)

Prior admission to the Psychology major. All students must develop an internship plan with their academic advisor and obtain approval from instructor.

Dr. Michael Vitevitch, Chair for Undergraduate Studies, Department of Psychology, 426 Fraser Hall, 864-4131, mvitevit@ku.edu


Please Note: If your department is not listed here, you may want to check with your department to see if a course is available in which you can receive departmental credit. Alternatively, you may be able to find a professor who will support you in an independent study course. It is your responsibility to contact your advisor or specific professor to find out if an independent study is an option. Together you can decide the expectations and requirements for the course.
| | |
| --- | --- |
| Overall Experience: | |
| Academic Experiences: | |
| Cultural Experience: | |
Summer 2012 Participant
I would tell future students to go into it with an open mind. Information I was given about London prior to the program, was not always accurate. Things people said that would be negative I never experienced.
Summer 2014 Participant
The whole experience was amazing. I can't pin point exactly one point, but just the overall experience. I loved feeling like I belonged in London, and that I actually was a Londoner for the entire 2 months I was there.
Summer 2013 Participant
I learned about who I was in the workplace. This experience provided me beneficial experience for my future endeavors.
Read All reviews of this program